Simple Phone Hacker Software Download
As Android has emerged as the top mobile operating system, we have seen a great rise in the Android hacking apps for rooted as well as non-rooted devices. For our readers, we have prepared the list of the best hacking apps for Android for 2019, which can be used by a technology enthusiast, an IT security administrator, or an ethical hacker. Our list includes popular Wi-Fi and phone hacking apps like Hackode, zANTI, Shark for Root, etc.
Hi friend today i will talk about top 5 hacking tools, you can use the tools. Subscribe to my channel for more videos like this and to support my efforts. Thanks and Love #BinaryTech. May 24, 2018 - With the right spy tool you can hack a phone, and you can monitor your spouse. Is send a simple graphic text with the words 'You are being hacked' which is. You need to download and install the app on victim's cell phone. Mobile Phone Hacking Posted by Admin in Articles, Hacks, Mobile Hacks Hello friends, in this article I will show you how to hack mobile phone with simple software called Super Bluetooth Hack v. Feb 13, 2019 - 13 Popular Wireless Hacking Tools [Updated for 2019]. Hacking Tools. Internet is now the basic need of our daily life. This tool is no longer maintained, but it is still available to download from Sourceforge. AirSnort works. Phone; Career Stage. Practitioner, Manager, C-Suite, Student, Other.
Based on the industry reviews and our own experience, here is a compilation of the top Android hacking applications that ethical hackers and security researchers can use. Along with the description of apps, we have provided the relevant website and download links (Play Store or APK links) to help you get started instantly.
Also Read:

Best iPhone Hacking Apps And Tools
Disclaimer: Please note that Fossbytes is publishing this list just for educational purposes. We don't support the use of any tool to indulge in unethical purposes.
15 Best Hacking Apps For Android Phones
1. AndroRAT
AndroRAT stands for Android and RAT (Remote Administrative Tools). This top free hacking tool was released a long time ago as a client/server application. The app aims to give you the control of the Android system remotely and fetch the information from it. This Android app runs as a service right after the boot. So, a user doesn't need to interact with the service. The app provides you the ability to trigger the server connection by a call or SMS.
The features in this useful Android hacking app include collecting information like contacts, call logs, messages, and location. The app also allows you to remotely monitor received message and state of the phone, making a phone call and sending texts, taking pictures from the camera, opening URL in the default browser etc.
Find the APK/Download link of this hacking app here — AndroRAT
2. Hackode
The second entry on our list of top hacking Android apps for 2019 is Hackode. It is an app which is basically a collection of multiple tools for ethical hackers, IT specialists, and penetration testers. In the app, there are three modules — Reconnaissance, Scanning, Security Feed — available in the application.
With this app, you get the functionalities like Google hacking, SQL Injection, MySQL Server, Whois, Scanning, DNS lookup, IP, MX Records, DNS Dif, Security RSS Feed, Exploits etc. It's a great Android hacking app to start with and it doesn't ask for your private information to operate.
Find the APK/Download link of Hackode here — Hackode
3. zANTI
zANTI is a reputed Android hacking suite from Zimperium. This software suite comes with multiple tools that are widely used for penetration testing purposes. This mobile penetration testing toolkit allows the security researchers to scan a network easily. This toolkit allows the IT administrators to simulate an advanced hacking environment to detect multiple malicious techniques.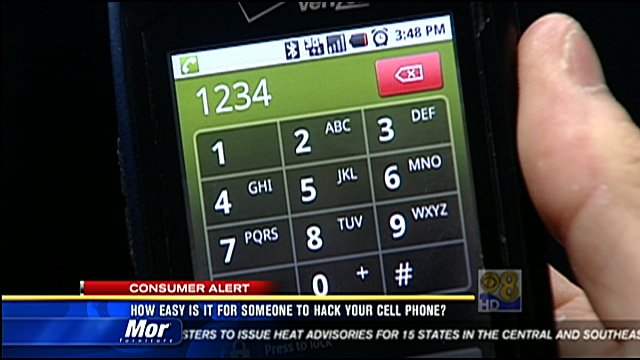 zANTI could be called an app that brings the power of Backtrack on your Android device. As soon as you login into zANTI, it maps the entire network and sniffs the websites being visited along with their cookies — thanks to ARP cache poisoning on devices.
The various modules in the app are network mapping, port discovery, sniffing, packet manipulation, DoS, MITM, and more.
Find the APK/Download link to this app here — zANTI
4. cSploit
cSploit calls itself the most advanced and complete IT security toolkit for the Android operating system. It's a tool that enumerates local hosts, finds vulnerabilities and their exploits, cracks Wi-Fi password, installs backdoors, etc.
APK/Download link of this security toolkit is here — cSploit
5. FaceNiff
FaceNiff is a top Android hacking app that allows you to intercept and sniff your WiFi network traffic. This tool is widely used to snoop into people's Facebook, Twitter and other social media websites using your Android device. This hacker-favorite tool steals cookies from WiFi network and gives an attacker an unauthorized access to victim's account.
FaceNiff is developed by Bartosz Ponurkiewicz — the same developer who wrote Firesheep for Firefox hacking on the desktop.
Find the APK/Download link of FaceNiff here — FaceNiff
6. Shark for Root
Shark for Root is an advanced tool for security experts and hackers. This tool works as a traffic snipper and works on Wi-Fi, 3G, and FroYo tethered mode. One can also use the tcpdump command for this free hacking app for rooted Android devices.
Find the APK/Download link of this advanced security app here — Shark For Root
7. Droidsheep
Droidsheep is an effective hacking app developed for security analysts interested in playing with Wi-Fi networks. The app has the ability to hijack the web session profiles over a network and it works with almost all services and websites.
As you fire up the Droidsheep app, it acts a router that monitors and intercepts all the Wi-Fi network traffic and fetches the profiles of active sessions. With this app, one can sniff Facebook, LinkedIn, Twitter and other social media accounts.
DroidSheep Guard, another version of app, helps you to detect ARP-Snoofing on the networks i.e. the attacks by FaceNiff, Droidsheep, and other software.
Find the APK/Download link of Droidsheep app here — Droidsheep
8. DroidBox
DroidBox is an app that offers dynamic analysis of Android applications. Using the app, one can get a wide range of results about the hashes for the APK package, network traffic, SMS and phone calls, information leaks via different channels etc.
This top Android hacking application also gives you the ability to visualize the behavior of an Android app package.
Find the APK/Download link of this free phone hacking app here — DroidBox
Also Read: 12 Best WiFi Hacking Apps For Android Smartphones
9. APKInspector
APKInspector is an app that allows you to perform reverse engineering tricks. With this app, you can get the graphic features and analysis functions for the users to get a deep insight. This powerful Android hacking tool helps you get the source code of any Android app and visualize the DEX code to erase the credits and license.
Find the APK/Download link of this reverse engineering app here — APKInspector
10. Nmap
One of the most popular network scanning apps for desktop can also be used on the Android operating system. Nmap works on both non-rooted and rooted phones. If you are a beginner Android hacker, this hacking app is a must-have.
Find the Nmap APK/Download link to this hacking app — Nmap
11. SSHDroid
SSHDroid is an SSH server implementation developed for Android that allows you to connect your Android device to a PC and run commands like 'terminal' and 'adb shell' and edit files. It provides an extra security later when you are connecting to a remote machine.
The app provides features like shared-key authentication, WiFi autostart whitelist, extended notification control etc,
Find the APK/Download link of this hacking app here — SSHDroid
12. Wi-Fi Kill
Wi-Fi Kill is a great hacking tool for rooted Android devices. Using this tool, one can disable a device's internet connection if it's connected to your network. In reality, it blocks the packet data going to a device. Thanks to its simple interface, any novice user can use this Android hacking app. Find the apk for this tool using the link given below:
Find the APK/Download link to Wi-Fi kill app here — WiFi Kill
13. Kali Linux NetHunter
Kali Linux NetHunter is the first open source penetration testing platform for Android-powered Nexus devices and OnePlus One. It supports Wireless 802.11 frame injection, HID keyboard, 1-click MANA Evil Access Point setups, BadUSB MITM attacks. etc.
Download link to Kali Linux NetHunter is here — Kali Linux NetHunter
14. Fing Network Scanner
This popular network scanner app for Android is used by hackers and security professionals to discover which devices are connected to the internet, map devices, locate security risks, find intruders, solve network problems, etc. It comes with more than a dozen free network tools for making your job easier.
APK/Download link Fing is here — Fing
15. USB Cleaver
USB Cleaver is a free Android hacking app that's capable of stealing information from connected Windows PCs. It can access browser passwords, Wi-Fi password, network information, etc.
Find the APK/Download link of this hacking app here — USB Cleaver
Did you find these best hacking tools of 2019 helpful? Use them and share your reviews in the comments below.
Also Read: Best Secure And Encrypted Messaging Apps For Android & iOS
Have you ever been in an area where there is WiFi hack, but you can access the internet because you don't have the password for the network? It can be very frustrating to have the internet so close, yet so far and you feel frustrated enough actually to do something about it. If you could somehow hack the network, it would be felt almost like a giant fluffy hug. But, here is the good news. There is a way to do just that with Wi-Fi Hacker. This software will tell you how to hack a Wireless Router's password quickly using cmd. It functions on laptops, Android Samsung Galaxy, Y devices, and Windows PC.
What is awesome is the fact that it is easily attainable by free download. That's right; you can get all the internet you want without paying a dime.
There is nothing complicated about Wi-Fi Hacker. It simply searches for any Wi-Fi network available and connects to them.You can easily hack and bypass any locked Wi-Fi signal that has a password and username. Some of the features that this software provides include:
It is entirely virus free.
It is 100% free.
It updates automatically.
The software is compatible with all versions of Windows.
It can hack WPA, WEP, and WPA2.
It has a user-friendly interface.
It is supported against WPS attack.
Wifi password hacker: If you are lost most people, you have at least once been in the situation where you don't have your Wi-Fi and simply need to use the one from your neighbor. But, oh no, it is password protected. Don't lose hope. It is now easier than ever to crack any Wi-Fi password hacking. Wi-Fi password hacker for PC 2017 is the latest development in the industry. It is very easy to access any Wi-Fi just with a click of a button. You can hack any router near you without any hassle. Wi-Fi password hack is a very easy tool to use. You do not need to have any technical knowledge to use it. It is now possible to access any router without necessarily getting permission or authorized by an administrator. Your way to internet freedom is finally here.
Most people are reluctant to downloading certain software, due to the fear of viruses. Well, you can rest easy Wi-Fi hacker is virus free and thus the security of your machine and files is assured. This is an amazing software that you want to have with you. Imagine having free access to the internet any time any day without having to ask people for passwords! No games or tricks involved; this works. Wi-Fi password hacker is not limited; it can be used on any laptop or computer. No restrictions whatsoever. Everyone is rushing to get their hands on the software, do not be left behind. You can also use the Wi-Fi hacker on your phone. This makes life all comfortable, doesn't it?

Wifi hacker enables you to get all necessary connections and then hack all these one by one. You can choose wifi hacker software freely without any cast. Our technical person destroys all the connection quickly and also share some trick to hack any wifi account freely. This is full time or lifetime with activated keygen. So you cannot worry about this type of software and its algorithms. It's a free and awesome tool for you that help out a lot in professional life. It uses WEP, WPA2, and much more standard. The web gives awesome security network. And WPA2 is an important technology in the hacking industry. Its use world number one best security and break them into senses of peace. You can himself try and stop all type of wireless connection freely.
WiFi Hack Software Full With Video Tutorial
With a supercomputer, its take too much time to run because it uses brute force attack. Due to some security reason some black hat SEO expert developed this type of software freely for all user and individual. in the modern life everyone searches this software, because of its fundamental need for daily routine, so wifi hacker software is the last choice for you.
Because it scans.
Security and break down into one line.
Hack each and everything in the world.
Use Proxy Grabber.
Wifi hacking software feature are much easier and attractive, and everyone can use this hacking of wifi freely. Wifi hacker for android is best and available in app mode. Wifi hacker for windows 7, 8, 8.1 is handsome and best choice for all developer. So am always prefer to wifi hacker in advance. It designs for windows and android based operating system. Supported all types as like RAZ3r and much more. Its working is simple, and all work are done in the back-end. It was safe for detecting any wifi connection in a minute.
The advance in technology has made it easier for everyone to access the internet wherever they are, on whatever gadget they are using. The advantage with Wi-Fi password hacker software Free is that if you have it, it makes your internet or Wi-Fi more secure and fast. It is an updated version of WPA and contains more features from WEP. Most of the Wi-Fi hack software in the industry only destroy specific types of security such as WPA 2, WEP and WPA. When it comes to protecting your password security, WPA 2 is the most advanced in the industry. It uses Advanced Encryption Standard (AES), which is the logarithm mostly used to make passwords.
Hack Wifi
Is there a wifi connection available in your area, but when you got to connect you can't get access because it is password secured? This can be irritating because having an internet connection is vital in our current lives; everywhere you go, it is crucial t to have a working connection. The problem of not getting on to network because you don't know the password has been eliminated with Hack Wifi. With this application, you can get access to any system you want. That's right; the security on systems can be bypassed and efficiently broken in numerous situations.
Hack Wifi is the first of its kind for hacking into password secured Wi-Fi network. This software was created specially to work with protected wireless networks. The program can analyze wireless wifi hacker for the existence of insecurity, and then it becomes probable to carry out the hacking operation. So you no longer have to worry if you by chance forgot your password on your network or if your neighbor is not willing to share their wifi.
Wifi Hacker all in one
Hacking software is incredibly easy to use. Any person without extensive computer knowledge or skill, who knows how to use a computer can hack or crack wifi within or less than 2 minutes using the program. So, there is no longer any need to ask for free wifi from others, and there is no need to seek out anyone to carry out the operation of hacking for you.
Key Features OF Wifi Password Hacker
The program can examine wireless how to hack wifi for the presence of insecurity, making it possible to perform the main hacking features.
You can garner the user list of the network you are hacking, using the software.
The program will guess the networks password and efficiently break into it.
The ability to sniff Users Mode is provided, meaning that you are you can view every user's movement on the network.
The application allows you to block other users (the program will disconnect a user from the network). This feature comes in handy when others are downloading content, and your internet connection slows down because of it.
A mobile version is available, which helps you to hack into networks using your cell phone, or other mobile devices.
The entire hacking process is done within mere minutes.
100% hacking result is guaranteed with this software.
The size of the application is small, so it will not crowd your system or device.
Other existing hacking programs are offered at a price, but this one is offered as a free download.
The program is incredibly easy to use.
You can hack into an unlimited amount of networks.
You can perform hacking tasks with full security; it prevents the actual wifi owner from detecting your presence. So you are free to the internet access for as long as you want.
Wi-Fi Password Hacking Software Features list
It has no hidden costs at all
Unlike most software, it has no viruses whatsoever
A powerful feature is that it hacks even to the most advanced WPA2
It has a user-friendly interface
All your files remain secure on your computer
You can enjoy the internet anywhere, thanks to the development
No need for any technical knowledge to operate
It gives access to any Wi-Fi without necessarily seeking permission from the administrator
It comes with no restrictions at all
Dreamcast emulator marvel vs capcom 2 download torrent. wifi hacking software Requirements
Supported Operating Systems
Windows Operating System
Android Operating System
How To wifi hacking software works?
Download the software from the link given below
Extract files from the zip folder
Using basic settings, install the files
Enjoy Wi-Fi hacker on your device
how to hack wifi?
Author Note: It is time to enjoy unlimited internet connection. You don't necessarily need to have permission for everything, do you? So whine no more and get to work!
Writer Note: In the field of wifi hacking, Hack Wifi offers the best services. It is among the most used and effective hacking software available.
Wifi password hacker online
You really hack Wi-Fi network, so it's really a simple task. Here some application that allows you to hack Wi-Fi. Here free at my web crackactivator. we recommend you an online tool that will help properly. We do not steal other information. It's illegal so we follow unique and straightforward way.
What we do at crackactivator
We have spent much time on network and security field. At the final step, we are at a stage where we can do something for you. Our team realizes that you need one best application. We are providing you free wifi crack platform.
Why crackactivator.com
Its reason because our tool is best. We are providing worldwide.
How to Hack Wi-Fi Passwords for Beginners!
These days, the internet has become an integral part of our lives, and having an internet connection has become vital. Everyone wants to be on the internet, and stay connected to the World Wide Web, and to meet that demand, there are wireless hotspots, also known as Wi-Fi, everywhere you go. Anyone that wants to get connected to the internet will have noticed different Wi-Fi networks, but the vast majority of these networks need a security key or a password.
If you want to use any of the networks that show up on your computer, mobile, or any other device, then you will need to hack into them. The hard part is cracking these Wi-Fi passwords, which will grant you internet access, but for that, you need to learn how to hack Wi-Fi passwords. If you have never in your life attempted to hack a Wi-Fi, then this guide is just for you.
The guide will teach you everything you need to know about cracking WEP encrypted networks, with different software. So let's get to know a bit more about how you can hack Wi-Fi passwords and gain internet access anywhere:
How is a wireless network secured?
The first thing you need to learn is how wireless networks are secured. Internet data is forwarded in encrypted packets in any secured wireless connections. To ensure maximum security the packages will be encrypted with different network security keys, and in order to access the internet connection, you will need to get the security key for that wireless network.
Now there are two different types of encryptions that are commonly used, which are:
WEP (Wired Equivalent Privacy)
This is one of the most common forms of encryption used but isn't considered a safe option now, because it can be hacked easily.
WPA (Wi-Fi Protected Access)
This is a popular encryption because it is more secure, and can't be hacked easily. The WPA encryption has adamant, and in some cases, uncrackable passwords, which makes them a popular favorite with everyone.
The major difference between both encryption passwords is that WEP passwords can be hacked quickly, which is why we will focus on them in this beginner guide. After you master cracking WEP, we will move on to cracking WPA Wi-Fi passwords next time.
So this is what you will need to hack any Wi-Fi password:
A wireless adapter that is compatible:
This is an important requirement that must be met, because the wireless card on your PC needs to be compatible with the CommView software. This will allow the wireless card to adopt monitor mode, which is important in securing packets.
CommView for Wi-Fi:
This is the software that is used to capture packets from their network adaptor.
Aircrack-ng GUI:
This software cracks the packets that will grant you internet access. Mary j blige enough cryin mp3 download free.
You will definitely need to be patient when hacking Wi-Fi passwords.
Setting up CommView for Wi-Fi
First, you will need to download CommView for Wi-Fi and install it on your computer. The software comes with a driver installation guide.
Once installed, you can easily run the software.
Now click on the play icon of the application and wait for the magic.
It will start scanning all wireless networks in your vicinity.
The CommView software will search for wireless networks in your area, and in a short time you will have a list of wireless networks complete with their signal and security type. All you have to do next is pick your victim.
Capturing packets and selecting the target network
Before you choose the wireless network you want to target, you should consider the following:
This guide will only work for networks with WEP encryption so search for a network that shows WEP encryption.
Now select a network that shows a strong internet signal.
Every network will show information.
Make sure that the dB (decibel) value is low for the WEP network you target.
After selecting the network you want to target, click on Capture to take the packets from the channel. If the packets are being captured from all the channels, then you can switch to capturing packets from a particular channel like this:
Click on the network and copy the MAC Address
Go to the Rules tab
Now select MAC Addresses
Allow rules for MAC Address
For 'Add Record' choose 'Both', and for 'Action' choose 'capture
Paste the MAC Address to start capturing
In order to hack, you will need to capture data packets, so choose D on top bar, and deselect C (Control Packets) and M (Management Packets).
Once you have the packets, save them, so that you can hack them. You can do this in the following manner:
Allow auto saving from the logging tab
Set 2000 as the Maximum Directory Size
Set 20 as the Average Log File Size
Now you will need to wait so that all the data packets can be captured. In order to get a good signal, you will have to capture at least 100,000 packets, which may take quite a bit of time.
Once you have managed to gather more than 100,000 packets, you will have to export them. To do that you'll need to do this:
Open the log tab and select concatenate logs
Choose logs that you saved
Don't close CommView for Wi-Fi
Now go to the folder where you saved concatenated logs
Open the file
Select – Export – Wire shark TCP dum format, and select a destination
The logs will now be saved with the location and have a .cap extension
Once you have done that, you can finally start hacking the Wi-Fi password. Here is how you do it:
Call Hacker Software
Down the software Aircrack-ng, and then extract the zip file
Click on the folder, and go to 'bin.'
Run the software Aircrack-ng GUI
Select WEP
Click on the .cap file you saved
Click on Launch
Put in the index number of the wireless network you want to target in the command prompt type
Now wait, until the wireless key is shown
You will also get other requests for getting packets, and you can either choose to ignore it or accept it.
So there you go! That's how you can wifi password hacker and get an instant internet connection anywhere!
WiFi Password Hacking Software
Simple Phone Hacker Software